Tara Herringdine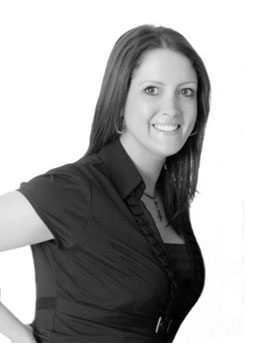 Tara Herringdine
Tara Herringdine has been a teacher/choreographer in the Eastern NC area for over 30 years. Originally from Fayetteville, she studied ballet locally at Ann Clark School of Dance. Tara studied ballet daily at some of the finest dance schools and attended intensive summer programs with numerous dance companies.
As a teenager, Tara began to evolve in the competitive dance world winning numerous top soloist awards at the most well-known dance competitions. Tara began assistant teaching when she was a teenager and began choreographing and teaching at the young age of 16. Tara was artistic director of the Dance Theatre of Fayetteville's Nutcracker performance for 2 years in 1992-93 and still choreographs and instructs for the company today. Although classically ballet trained, Tara chose to pursue dance in the competitive angle by collaborating different dance styles such as jazz and lyrical.
Tara was also a well-known participant of the CFRT (Cape Fear Regional Theatre) staring in shows such as Oklahoma, Tar Heel Voices, and West Side Story. Throughout the years Tara has trained with such notable choreographers such as Mia Michaels (So You Think You Can Dance), Dee Caspary (Toured with Janet Jackson and Omarion), Dan Karaty (So You Think You Can Dance), Stacey Tookey (So You Think You Can Dance), and many others.
Tara began Cumberland Dance Academy in August 2001 with just one room, 20 students, and one instructor- Tara. Today, Cumberland Dance Academy is operating out of a brand new, state of the art facility, and has a staff of 22. Cumberland Dance Academy has earned a reputation for excellence in classical ballet, tap, jazz, lyrical, contemporary, hip hop, praise dance, and tumbling. Cumberland Dance Academy invites professional guest's choreographers from all over the country who are currently in the business to help keep our students up with the finest, cutting-edge material in this always changing industry. CDA offers cutting edge choreography with a traditional background.
Tara enjoys spending time with her family and dogs and loves the beach!
The students at CDA have won numerous awards at the most prestigious dance competitions in the US. Many of our graduating seniors go on to universities with dance scholarships in hand. The following is CDA's students' accomplishments from 2000-2023:
University of NC at Charlotte (Dance Scholarship) 6 students
North Carolina School of the Arts (at least 10-20 students)
Jeoffrey Ballet New York City (5 students)
Point Park College (Dance Scholarship)
University of the Arts, Pittsburg, PA (Dance Scholarship)
Virginia Tech. (Dance Scholarship)
EDGE in LA
ECU dance team (At least 5 students)
Savannah Ballet
Miss Pembroke 2005
Methodist College, Fayetteville, NC (Dance Team and Dance Scholarship)
Charlotte Bobcats dance team
Miss Fayetteville State University 2006
Western Carolina University (Dance Scholarship)
University of NC at Greensboro (Dance Scholarship)
NYCDA Regional Junior Outstanding Dancer 2011,2012, 2013, 2014, 2015-2020
NYCDA Regional Mini Outstanding Dancer 2012-2020
NYCDA Regional Outstanding Dancers 2013, 2014, 2015, 2016, 2017, 2018, 2019, 2020, 2021, 2022, 2023
Marymount Manhattan College (Full Scholarship)
The Hart School (Full Scholarship)
UNC School of the Arts (Full Scholarship)
Boston Ballet Company
Marymount Manhattan (Full Scholarship)
ECU Dance Team
UNCG Dance Scholarship
ECU Dance Club Team
ECU Dance Scholarship
Julliard Winter Intensive
Julliard Summer Intensive
Broadway's "A Beautiful Noise"
Disney Dancers
Broadway's "Beautiful"
Broadway's "Donna Summer"